Currently we offer three day trips departing from our Melaque office to Cuzalapa, Manzanillo and Cuytlan. Each of our day tours gives you the opportunity to engage with local communities and projects and All our day tours cost $1,350 pesos per person and include transport, guide and entrance fees. Each trip requires a minimum number of people to run, however, if we do not get enough people for a tour and you still wish to take it, we can offer you the same tour but for a premium price.
For further information about each of our day tours please refer to the following section. If you have any questions or queries though, please do contact us on the provided details or visit us in our office during opening hours.
For all upcoming trips, please refer to our tour calendar via the link below or to request a date be added, drop us an e-mail or stop by and see us.
Color de la Tierra Co-op Coffee Tour – Cuzalapa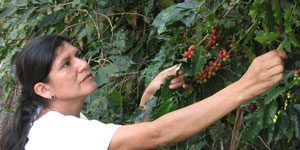 A visit to a local coffee plantation run by the Color de la Tierra indigenous women's cooperative. Located in the foothills of the Sierra Madre mountain range in a unique microclimate this visit to the community of Cuzalapa gives you the opportunity to learn about all stages of coffee production undertaken at the plantation, learn about the history of the ladies and their group as well as giving you the opportunity to purchase locally produced goods and get an insight into the local community based just over an hour and a half from Melaque. By supporting this group you are also helping preserve traditions that were, and in some cases, still are, in danger of being lost to newer generations.
$1,350 pesos per person
What you need to know:
6 people minimum
9am – 5pm  (timings are approximate)
What's included:
Guide

Transport

Entrance fee and tour of coffee plantation

Coffee and cake upon arrival

Lunch
Botanical Gardens &
Sea Turtle Conservation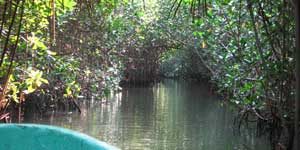 We start this trip with a visit to the Ola Brisa Botanical Gardens, owned and operated by expat plant expert, Tommy Clarkson. Tommy welcomes us all with coffee and an overview of the gardens and house he and his wife Patty set up and then gives us an intriguing an in depth tour of the tropical oasis he has growing in his back yard! We then go over to Cuyutlán, a small volcanic beach town located just past Manzanillo. We stop here for lunch and a quick tour of the salt museum. In the afternoon, we visit the Cuyutlán Sea Turtle Conservation centre for a boat tour through the mangroves and learn about the conservation and research efforts the centre is currently undertaking.
$1,350 pesos per person
What you need to know:
6 people minimum
8am – 6pm (timings are approximate)
What's included:
Guide

Transport

Entrance fees

Mangrove boat ride
Lunch is not included on this day tour.
Orchids and Banana
Plantation Tour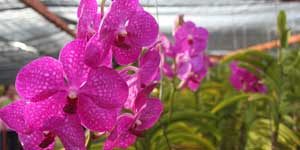 Located just outside of Manzanillo, this tour offers you the chance to visit a local orchid farm to learn and see the growing process undertaken here. You'll get the chance to see how the farmers care for their orchids, as well as the careful packaging process they use. In the afternoon, we visit one of Jalisco's most famous exports: a banana plantation! Situated just outside of Cihuatlán, we take you into one of these enormous areas where you will hear about the challenges faced with owning one of these large plantations. We will also learn about the life cycle of the banana, from seed to the packaged and sold bananas we find in our local grocery stores.
$1,350 pesos per person
What you need to know
8 people minimum
8am – 3pm (timings are approximate)
What's included:
Guide

Transport

Entrance fees

Brunch

An orchid gift upon arrival (subject to availability)