A 3 day tour to Colima and some of its surrounding areas, at the beginning of the famous Fiestas Charrotaurinas de Villa de Alvarez. Our visit coincides with the Cabalgata Nocturna, a night-time horse parade which marks the start of the festivities, and gives you the chance to witness thousands of horses from all over the region parading through the heart of Colima's colonial downtown.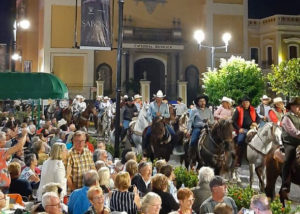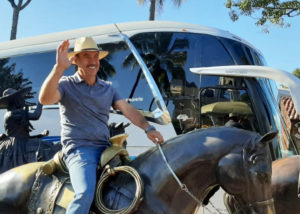 8th – 10th February, 2024
Trip Overview
Day 1: Melaque to Colima, Historic Downtown, and Suchitlán
Following the 3 hour drive to Colima, we'll take you on a guided walking tour of the colonial downtown area before heading out to the northern hills of Colima to a small town called Suchitlán, famous for its coffee plantations and hand-carved mask making.
Accommodation: Colima
Day 2: Petatera, Ron Clasico & the Cabalgata Nocturna
We'll take you out to the world's largest handicraft: the petatera, a handcrafted bull-ring constructed annually. We'll then head over to the Ron Classico rum distillery for a tour and tasting session and in the evening, we'll give you front row seats to the main draw of this tour: the Cabalagata Nocturna (night-time horse parade).
Accommodation: Colima
Day 3: Comala & Return Travel
For the final day we'll head to the Pueblo Mágico of Comala. We'll take a tour of the Ex-Hacienda Nogueras, now a museum and botanical gardens, before spending some time in this quaint little town and then heading home.
2024 prices:
$6,900 pesos per person (based on double occupancy)
$1,800 peso single person supplement
Transport
Accommodation
Breakfasts
Guide
Entrance Fees
Low to Medium
There is a 7 minute uphill walk to see the mask maker Gorgonio
Warm in the day, and a bit cooler at night.
Colima – 550m (1,800ft)
Highest point on the trip is only 700m (2,296ft) and is made in vehicle.
Measurements above sea level
Contact us now for a full trip itinerary and for further information