Join us on an overnight tour to explore some of the wonders of the Colima area at a relaxed pace. Colonial Colima and its surroundings are popular weekend destinations for people from further inland and the coast alike and on this tour, we aim to show you a few of the gems that are located in the area, just over 2 hours inland and away from Melaque and Barra de Navidad.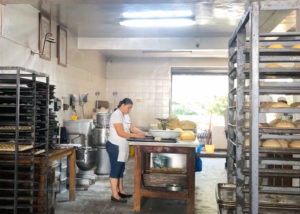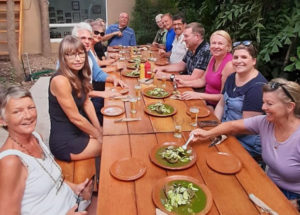 Please enquire to arrange a tour for 2023/2024.
Trip Overview
Day 1: Melaque to Colima, Historic Centre, Suchitlán, & Comala
After a 2-3 hour journey, we'll head straight to the hills of Suchitlán for a visit to a local coffee plantation, located on the slopes of the volcano. We'll then head into the centre of the Pueblo Mágico Comala, for tours of a local bakery and an alcoholic fruit punch factory, before enjoying lunch in one of the town's many botanero eateries. Upon our arrival to the centre of Colima downtown, we'll take you on a guided tour of the historic centre.
Accommodation: Colima or Comala
Day 2: La Campana, Chocolate in Chiapa, La Colimita Brewery, & Return Travel
We'll start the day with a history lesson by visiting one of the two pre-Columbian archaeological sites in the centre, before heading out to the north-east of Colima to the small town of Chiapa to meet local artisan chocolate maker, Don Lorenzo Maravilla. We finish off the trip with a tour of the La Colimita Craft Beer Brewery, including a chance to try some of their delicious beers over lunch.
Prices for 2024 coming soon.
2023 price: $3,500 pesos per person based on double occupancy
Transport
Accommodation
Breakfast
Lunch (x2)
Guide
Entrance Fees
Low to Medium
The tour in La Campana is in the sun and involves some climbing of slopes
Warm in the day, and a bit cooler at night.
Colima – 550m (1,800ft)
Highest point on the trip is only 700m (2,296ft) and is made in vehicle.
Measurements above sea level
Contact us now for a full trip itinerary and for further information