When talking about our little beach stretch in Mexico, the phrase "a real sense-of community" is used extensively to describe what life is like here. We are all part of a large community, both as foreign and national visitors and residing nationals and expats, and hopefully, do our best to give back to that community which has openly embraced us for many years.
As part of our company incentive and to "do our bit", throughout the year we continue to try to raise awareness and support for local projects and other businesses through promotion in our office in Melaque, helping in fundraising events, and the selling of products bought directly from local producers.
Below you will find a bit more information on those whose products we sell in the office, and the products themselves, as well as local charitable organisations and causes we help to support all year round.
If you have any recommendations or would like the promotion of another charitable organisation added to our list, please get in contact with us – we are always happy to promote those helping others.
We can accept all major methods of transfer, including PayPal and Western Union, as well as in person donations by cash, card, or cheque. 100% of your donation will go to your chosen cause.
Click on the titles below or scroll down the page to learn more about each group who we work with or support.
CAM
Centro de Atención Múltiple
Click on the images above to see them larger
CAM is a local school in Barra de Navidad specially built to teach children with extra needs and disabilities. We both have strong ties to the school, with Dan's wife being one of the teachers here, but it is a remarkable place that helps these children and gives them the necessary learning attention they would not be able to get in a public school.
Whilst the government provides some funding to the school, a lot of the costs are not covered in this budget, in particular for specialist equipment. Donations are always welcome, both in cash, school equipment, and specialist equipment (such as wheelchairs), and we are able to act as a donation point or liason for anyone who would like to give the school anything.
Each year a fundraiser, in the form of street party and a live auction, is held to raise money for the school and is organised by the teachers, parents, and the Borrachos y Borrachas social group of Melaque. We act as a selling point for tickets and a donation drop off point for the auction.
We also sell marmalade & jam made by two local ladies in the office, with all sales proceeds going to CAM and other schools in the area to help with needs not covered by the government.
Cuzalapa
Products from Color de la Tierra, Women's Co-operative
Click on the images above to see them larger
Located approximately an hour and a half away from Melaque is the small community of Cuzalapa, which is where you'll find the local women's co-op, the Color de la Tierra. Started in the year 2000, a group of women here set out to rescue and preserve local coffee-growing traditions, which were at risk of being lost forever. They have since grown and expanded tremendously over the last 20 years, now growing their own coffee, as well as purchasing and selling products from 53 local families in their own small community store.
Dan has been visiting the ladies here and taking small tour groups up to the plantation and workshop for the last 15 years, supporting these women in what they do and helping where he can ever since.
As well as our offered day tour up to Cuzalapa, we also sell some of their food and drink products in our office, having bought directly from the women themselves to try and help expand their ever-growing client market. In the office, dependent on availability, we sell both their dark and medium roast coffees (bean and ground), honey, mojote (maya nut), and jamaica (hibiscus tea, when it is available).
At their community store, you will also find they sell embroidered wears, jams and chutneys, biscuits, organic shampoos, as well as many other products made from seasonally available produce.
Sewing by Vero
Bags and other home-sewn products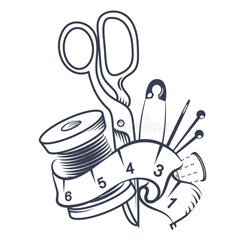 Currently living in the small community of Aguacate (between Barra and Cihuatlán), Vero is a newly single mum working to support both herself and her daughter who is currently training to be a nurse. Having relocated from Cihuatlán and without the financial support of a husband, Vero began buying and reselling used goods in the area, including clothing and furniture which she has either repurposed or mended herself.
Whilst she is not a part of projects such as the Women's Sewing Project or Vaya Bags, in our office we sell our hard-wearing, "bags for life", which are made by Vero. These include standard canvas bags in two sizes and special cooler bags for cold foods. Other home-sewn products are also available but are subject to availability at the time (stop by our office to see what's she's been making recently!).
Currently during the Covid pandemic, Vero has been making and selling washable facemasks made from surgical grade filter material. We have purchased several hundred that have been given out during the pandemic and in the aftermath of Tropical Storm Hernan (27th / 28th August 2020) to give to locals. And we are also purchasing and giving to anyone who takes a tour this season a mask as well as selling them in our office.
Vero also prepares and makes any of our packed lunches and snacks for our multi-day tours.
Women's Sewing Project
A local group of female sewers
Click on the images above to see them larger
Started over 10 years ago, the Women's Sewing Project aids and gives assistance to local women in Melaque, Barra, and their surrounding towns who are able to sew but lack the resources to be able to work. Volunteers help with material donations, mentoring, and help with finding places to sell the women's products and all profits made go to the seamstresses.
It is an incredible project, known by many who visit and live here, that has allowed and helped many local women to earn a sustainable living and gain confidence in their abilities as seamstresses.
There are many businesses in Melaque and Barra who support the women by proudly displaying their home-sewn wares in their shops, offices, and cafes, including bags, purses, and aprons, to name just a few. In our office in Melaque, we currently sell on their behalf some of their funky and unique bottle bags, which are great for when out and about in town!
Bottle Cap Collection
Raising money for children's leukemia treatment in Colima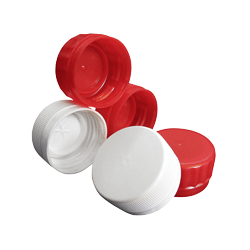 Run by a group based in Colima, this programme was started to collect and recycle plastic bottle tops. These are made from a different plastic to the main bottles and are not often collected. Seeing this opportunity a nurse and Dr started to collect them and the money earned from the recycling was used to pay for chemotherapy medications for young cancer patients.
Whilst the per kg price is only a few pesos, this multiplied up over the whole region adds up to a reasonable sum of money that can be put to good use.
We have been collecting these caps for several years now and pass them on to a lady who is one of the mothers of a student at CAM, her sister is a nurse involved directly with the project. So please bring all kinds of bottle tops to our office (garrafon, soft drinks, etc) and we will make sure they get to where they need to be.
VivePlants
Organic, Mexican vanilla & coffee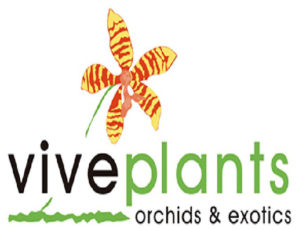 Click on the images above to see them larger
VivePlants is a 9.5 hectare orchid farm that was founded 18 years ago by Fidel and Elsa in La Central, Colima. Having worked around the world, Fidel deicded the time was right to come back to his country of birth to start a business with his passion for orchids. The company grew (and suffered setbacks from hurricanes and flooding) to become the thriving business that is is today.
Elsa & Fidel have created one of the leading operations for the growing of some of the finest orchids in Latin America. Their orchid farm in La Central not only provides employment with full benefits to many single mothers but also supports small communities in Chiapas where Fidel was born.
VivePlants, buy and sell organic altitude grown coffee produced by small indigenous communities in Chiapas, organic certified natural vanilla products from Veracruz, as well as organic fruit teas / tisanas and of course their orchids.
They are planning on opening up a small restaurant / cafe on the premises to showcase these products to a wider audience.
Reading Glasses Collection
Donations for those who cannot afford reading glasses.
Reading glasses in Mexico are still a relatively expensive luxury that a lot of people cannot afford to purchase.
We collect glasses here in our office from anyone who wishes to donate an old pair and pass them on to people who really need them. We head to areas not often visited by foreigners to give out the glasses each year.
Artist Gerardo Guerrero
Mixed media artworks
Click on the images above to see them larger
Gerardo comes from a local family in Cihuatlán where his mum still runs a small 'loncheria', he is trained as a physical education teacher, Mexican traditional folk dancing instructor and has worked as a school janitor in order to help with the care of his family. He is also an artist who uses various styles to create unique pieces or art that we are happy to be able to show and offer for sale here in our office.
Art is something that even though his life has moved in another direction, he still enjoys and has done since he was a child (so his mum tells us!).
His work includes designs burnt into leather, paintings of local scenes on traditionally made paper canvas similar to papyrus paper, and indigenous Nahuatl symbols and designs made from a style using matchsticks and paint to create his pieces of art.
These are all unique pieces that he has made, and we take no commission for the sale, we only wish to help him out and sell his art.
Artisans of Mexico
Click on the images above to see them larger
As well as supporting local groups and artisans, we are continuing to support and buy from artisans wherever we travel on our journeys around Mexico. These pieces we will then sell in our store and re-invest the money to purchase more works from people we visit around Mexico.
The items we have available will be on display in our office, and if there is something in a particular style that you would like us to purchase for you on our tours, then please come in and chat or send us an email and we will find what you are looking for.
CHARITABLE ORGANISATIONS / THOSE THAT HELP OTHERS
Pro Animal Melaque: A local animal charity caring for rescues: They have a network of volunteer foster families who care for rescued animals in their homes during their rehabilitation and prior to their adoption. When they do not have sufficient foster families, they can house a small number of at-risk animals in their limited-intake shelter. An on-site caretaker sees to their daily needs, while volunteers assist with socializing, exercise, transportation (to vet appointments). To see their Facebook page click here.
Borrachos y Borrachas: This group of like minded friends who spend their winters in the Costalegre hold all manner of sporting and social events during which they 'charge' fines, entry fees and many things, as well as just giving money which they then use to help and support many many local causes and individuals year after year. They have been involved with to name just a few CAM fundraising events providing almost all the food and cooking services, financing repairs to the old people's home in Cihuatlán, donating to the Terry McGarvey medical student scholarship fund, and countless small projects around the area.
Costalegre Rotary Club: A part of Rotary International, this group of which Dan is a member, meets every Wednesday during the winter season in Hotel Cabo Blanco. They are involved in supporting local projects and carrying on the selfless work of Rotary clubs worldwide. In the COstalegre Rotary has been particularly involved in helping schools and more recently with disaster relief after Tropical Storm Hernan. To see their Facebook page click here.
Vaya Bags: Vaya bags was created to employ Mexican women. Their sewers, cutters and salespersons are all women and live in our community of Melaque, they currently use the services of seven local women to create colourful Mexican inspired bags from oilcloth of various colours and patterns that make them useful due to their strength and attractive to look at thanks to the material. To see their Facebook page click here.